Tradeshow Displays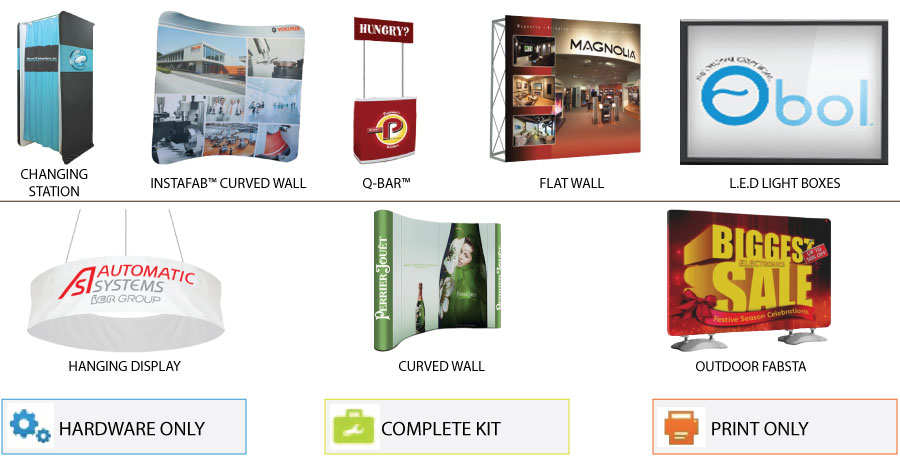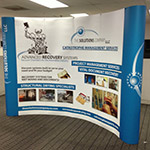 Above All Advertising, Inc. offers a wide range of stands & displays for every budget and almost any size. Our displays are great for in store advertising, trade shows, or corporate events. Fully customizable, our stands and displays are made from quality materials that are superior to the competition.
When it comes to selecting a display product, the most important factors to be considered are the look of the display, its weight, and the time and effort required for its set-up. Everyone wants a product that causes minimal hassles, but is great to look at. This is why pop up displays have become hugely popular with various companies for promoting their business. Above All Advertising offers a wide variety of pop up displays, one of which is our curved trade show and event walls .
Perfect for creating the first impression, our trade show displays have attractive graphics printed in a combination of bright colors that catch the attention of the potential clients. These lightweight and portable display units can exhibit graphics, logos, products or messages, anything and everything, as desired by our clients. In just a flash, these trade show displays put across the entire message that you intend to communicate to prospective clients. The high resolution digital print on these trade show displays can be custom-designed, as per the artwork or specifications provided by individual clients. Moreover, the laminated finish of the wall protects the printed surface and enhances its durability.