Custom Inflatables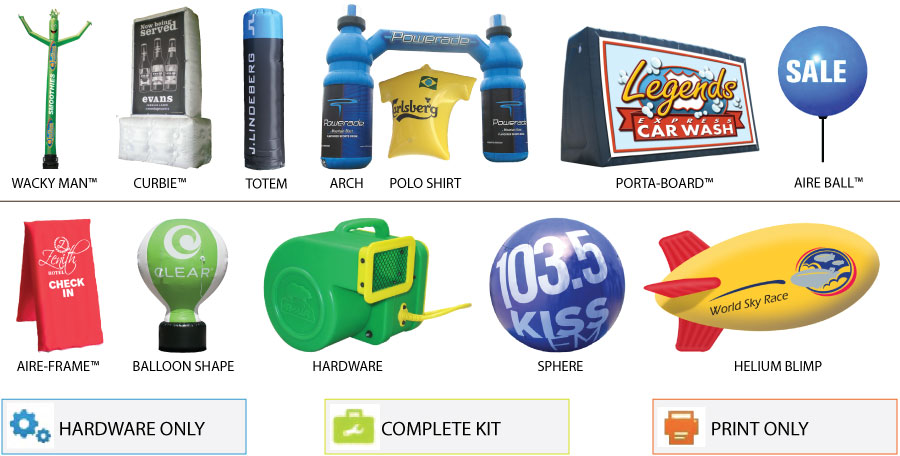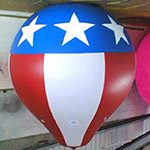 Custom Inflatables are crafted using the best materials, such as weather-resistant nylon fabrics that are UV-resistant to sunlight. We are able to custom manufacture inflatables standing from 6 feet to 50 feet tall. These giant, static, inflated displays will provide immediate impact. They may be placed on stages, rooftops, pavements, sidewalks and grass, and are inflated using a cold-air fan or inflation pumps for sealed units.
The inflatable advertising business has come up with some very lively innovations in recent years.Our inflatables may evoke the most cheer. If you have driven by towering, nimble nylon Wacky-Mens, or helium spheres, or hot air balloon shaped inflatable, you have witnessed these popular items. These eye-grabbers come from manufacturers - built to last with premium coated ripstop nylon. All of our inflatable products use crafty innovation to catch the public's eye, but the constant movement of these items may give them an advantage. Our inflatable products run off of cold air, and operate with safety. These can come to life with a variety of movements that may go beyond the common conception of their capabilities.
Whether you need creative signage at a trade show or outside your storefront, Above All Advertising has inflatables for every occasion. Inflatables come in a variety of colors and sizes to best suit your branding needs.