Retractable Banners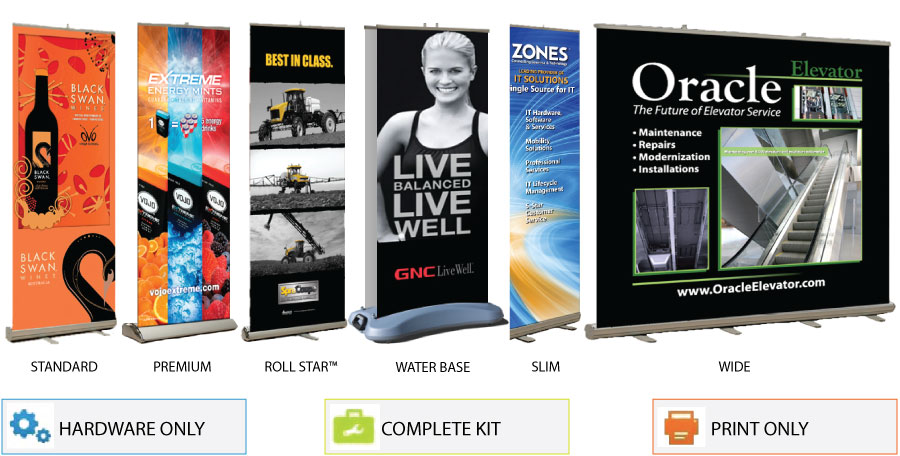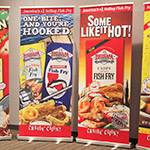 Retractable Banners are an incredible way to display your brand or marketing message in any environment! Our retractable banner systems are a snap for storage and set up. They set-up in seconds, pack-up just as fast. Simply pull the banner out of the base to display on the pole; retracts like a window shade to store inside. The sleek, slim-line, retractable banner stands get your message across beautifully!
Retractable Banner Stands are "on the go" advertising; ideal for trade shows, special events, product launches, in-store marketing and work fantastic in many other retail environments. A retractable banner stand automatically rolls/coils the trade show graphics into the base. The base retractable banner mechanism is manufactured from aluminum materials which will ensure a portable and lightweight display solution.
Draw customers in with explosive advertising that is eye catching and gives information about your company.. Adjust the retractable banners so that they create your company space, while also welcoming customers. The options are endless when it comes to how they can be used and arranged.